Pinpoint v2
Click the download button below to download the latest stable version of PinPoint. To read more about how to install and use PinPoint, please read the enclosed Quick Start guide inside the ZIP file (you will need a PDF reader).
Installation
To install PinPoint, make sure the required software is installed (see below), then download the file, unzip it, and double click the file called setup.exe to install Pinpoint.
System requirements for running PinPoint:
- Windows Vista, 7, 8 or 10
- Windows .NET framework 4.5, which can be downloaded from Microsoft
- At least 4GB of RAM

Latest stable version: PinPoint v2.0 Build 100618 (October 6, 2018). Scroll down for Beta versions.

Updates
(10/06/2018) KISS support : Improved KISS modem/TNC support. Fixed some protocol issues that some implementations of KISS didn't like. My bad. Made some incorrect assumptions when configuring the serial port. Big thanks to Rob Riggs, WX9O at Mobilinkd, LLC for the great Bluetooth enabled TNC and thanks to KC8GXR and WY7CDL for the remote debugging support.
(7/04/2018) Station filter : Added an option under Tools > Options > Map to only display stations that are listed in the space separated text box. See the Quick Start guide for more info.
(7/04/2018) Station distance : When clicking on a station on the map, the pop-up menu shows how far away the station is from your current position.
(4/11/2018) GPX file import : If the <sym> element used for waypoints in the GPX file is two characters, interpret it as an APRS symbol using the standard APRS 'table + symbol' mapping. Includes support for overlays.
(3/16/2018) First release : Original first production release after many months of beta testing, with help from my friends at ARES of Douglas & Elbert Counties in Colorado.

What's next?
The following are items currently being worked on or are under consideration:
- Support for GPSD
- AGW support
- MIC-E encoding for sending beacons
- GPS passthrough in KISS mode
- DigiPeating in KISS mode
- Support for metric units
- Support TX for iGate operation

Beta versions
This section is for testing of new versions that are not considered stable yet and are actively being updated with bug fixes and enhancements. Download if you feel adventurous, but keep in mind, you may run into some issues.
Bug reports are always welcome. You can contact the author at ab0wv at arrl.net. Please include as much detail as possible, and include the files PinpointRawpacketsMMDDYYYY.txt and PinpointDebugLog.txt from your Documents folder. Thanks for your support!
PinPoint v2 build 112718 - November 27, 2018. Support for metric units (auto detected based on your Windows settings) and support for comma as decimal symbol and dot as digit grouping (example: 1.023,91). Fixed a bug with a certain type of position report that caused a crash. Added TNC, GPS and/or APRS-IS auto-connect at PinPoint startup.
Donations
If you like PinPoint, please consider making a donation towards new development using PayPal. Try it out for a while and decide if you'd like to send a donation.

You can click on the Donate button below to make a donation using PayPal, or click the Donate button inside PinPoint under the View > Credits, Copyright and License menu. The amount shown can be changed and is merely a suggestion.

Thank you for your consideration and support.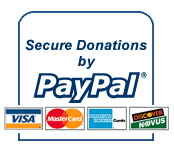 License
PinPoint ("the software") is free for use by individuals. No warranty is expressed or implied. By using the software you agree to the fact that the author can in no way be held liable for any kind of damages resulting from direct or indirect use of the software. By using the software you also agree to the fact that you are using this software at your own risk and you understand that it should not be used in cases where a human's life depends on it or loss of property is at stake. Please read the entire license included in the software, which is presented the first time the application starts up and can be found under the View > Credits, Copyright and License menu.